I've been recording the stories of asylum seekers at Yarl's Wood Immigration Centre, and at the refugee camps in Calais. Yarl's Wood is effectively a women's prison for migrants, except that none of them have committed any crime.
Drawing for story about protest at Yarl's Wood. This image is of a group of protesters leaving Leeds.
Some visual journalists never feature in their own work but, although this story isn't about me, I wanted to show some of the awkwardness that can come from being on the edges of a group.
Drawing of protesters chatting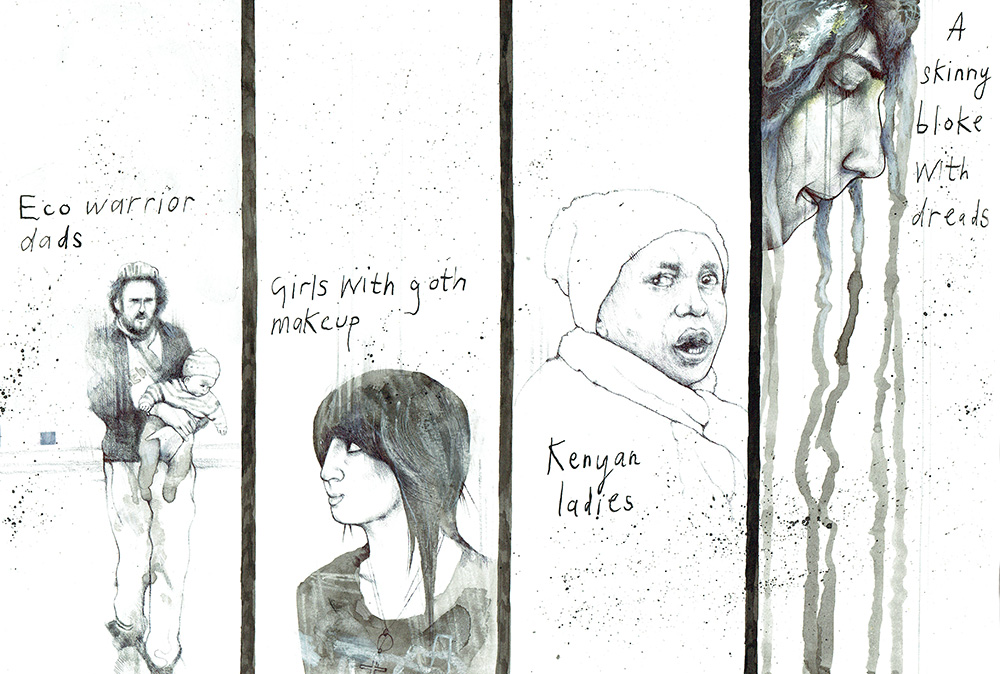 Paris, for work about Bataclan shootings