The Blue Men
Image of mythical sea creatures in the Minch, the stretch of sea between mainland Scotland and the Outer Hebrides, who sink ships if the sailors can't recite lines of poetry.
I'm very lucky to be featured in this beautiful book by Helen Birch, published by Frances Lincoln
Drawing of Molly for the book Molly's Marvellous Moustache, by Andrea Heaton
The First Book of Calamity Leek
Cover for novel by Paula Lichtarowicz, published by Random House
Book illustration for my own project.
Persephone
Book illustration for my own book.
Lost Things
Another drawing based on the idea of the medieval Narrenschiff, or Ship of Fools, which supposedly housed the insane before asylums came into being. I wanted to focus on what the actual craft might look like.
Heron
Bewilderness
Drawing of crows and ravens against a stormy sky
Frog Prince
This is the main character in a book I made after receiving an Arts Council grant. He is an enchanted prince, and wears a cloak made of peacock feathers.
Book illustration with raven and frog in a cityscape, and handwritten text.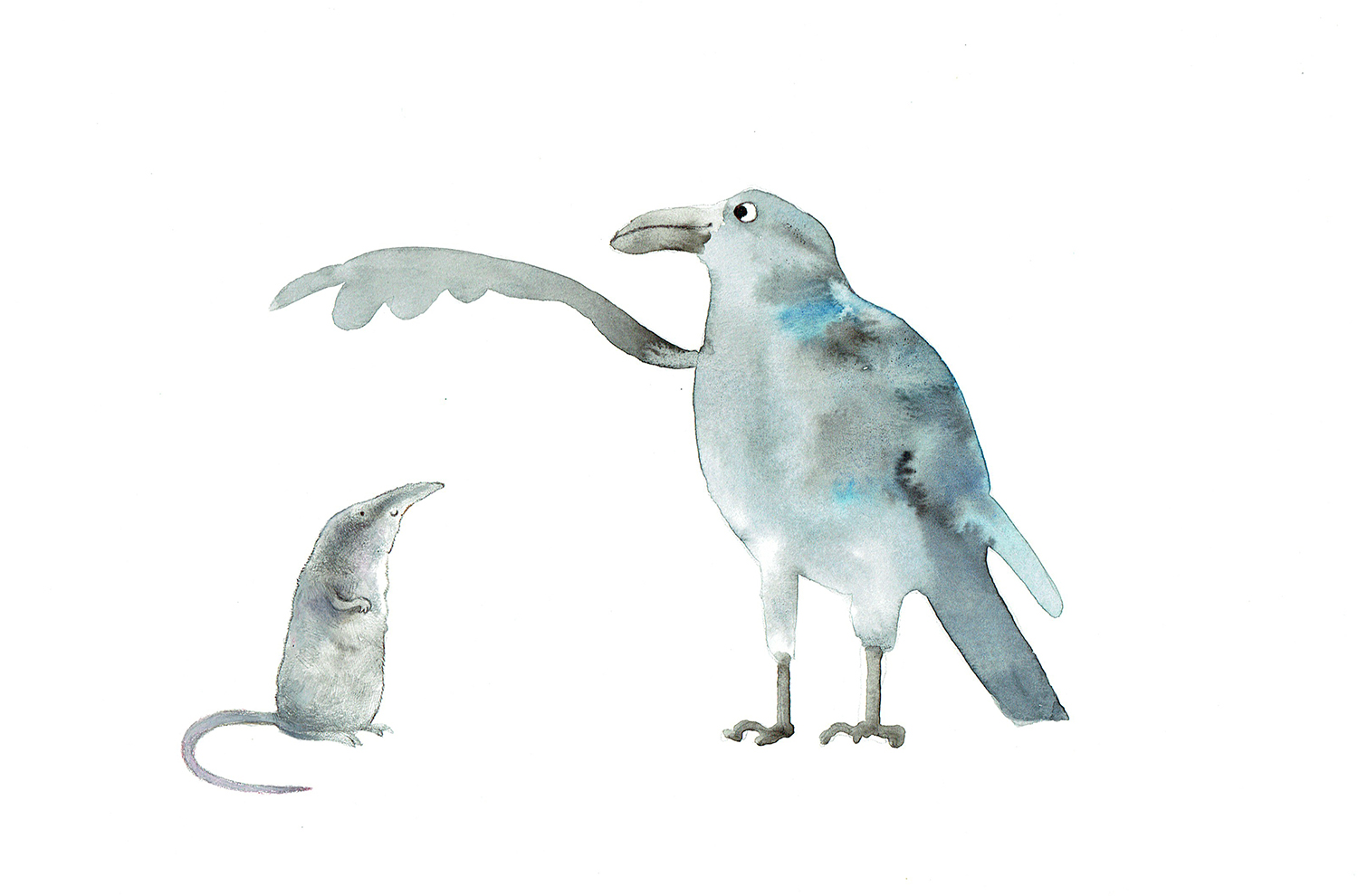 Book illustration from my own book, Fox's Party