Black-backed gull
Emu - private commission for client in Australia
Fugitive I
Entry for Jerwood Drawing Competition 2016
Fugitive II
Entry for Jerwood Drawing Competition 2016
Image for my book, Fox's Party.
Bird of Paradise
Bird of Paradise drawn during a residency at Towneley Hall, Lancashire, working from their taxidermy collection.
SOLD. Limited edition A3 mounted prints still available, £85.
Book illustration of garden birds
Tanagers
Scarlet tanagers from the Towneley Hall collection. When I looked at photos of tanagers in the wild, I discovered they look nothing like this; they are tiny and round! The Towneley Hall specimens are pretty squashed and hunch-backed. I really like bad taxidermy.
Original drawing (A2): £600
Limited edition A3 print: £85
Emerald Dove
Another Towneley Hall illustration of a taxidermy bird specimen
Original drawing (A3) £520
Limited edition A3 print: £85
Grumpy crow for my children's book, Fox's Party.
Fox and Hen
Drawing for a screen print.
Page from my book, Fox's Party
Crows
Image for a range of gift wrap and cards for the Yorkshire Soap Company
Narrenschiff III
This is a drawing inspired by the idea of the medieval Narrenschiff or Ship of Fools, which was a sort of floating lunatic asylum. I tried to re-imagine this vessel as something other than a boat, and made several drawings. In this one, an unseen craft is pulled by flapping chickens.
Canonball Cockerel
Drawing for an imagined series about animals who have run away to join the circus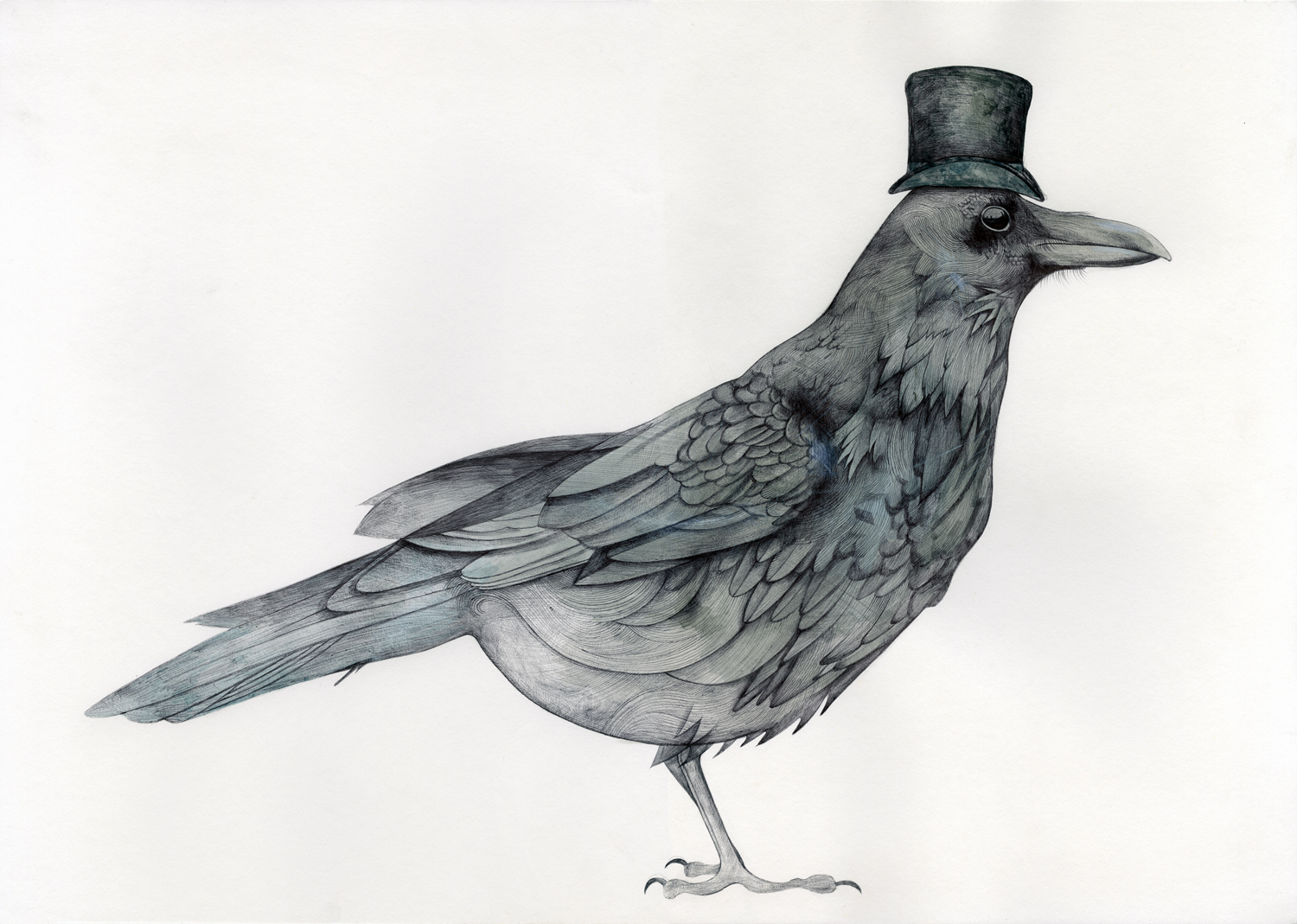 Drawing for 'Bewilderness', a solo show at Bowery Gallery Leeds in 2012
​Another specimen from the Grant Museum
Double page spread from my children's book, Fox's Party
This began as an illustration for my own book, but I went for a mentoring session at a publishing house, and they told me not to write the text directly on to the image in case the book is reprinted in other languages. Whoops.
Disgruntled guinea fowl from my new book, still in progress, called The Book of Ruffled Feathers.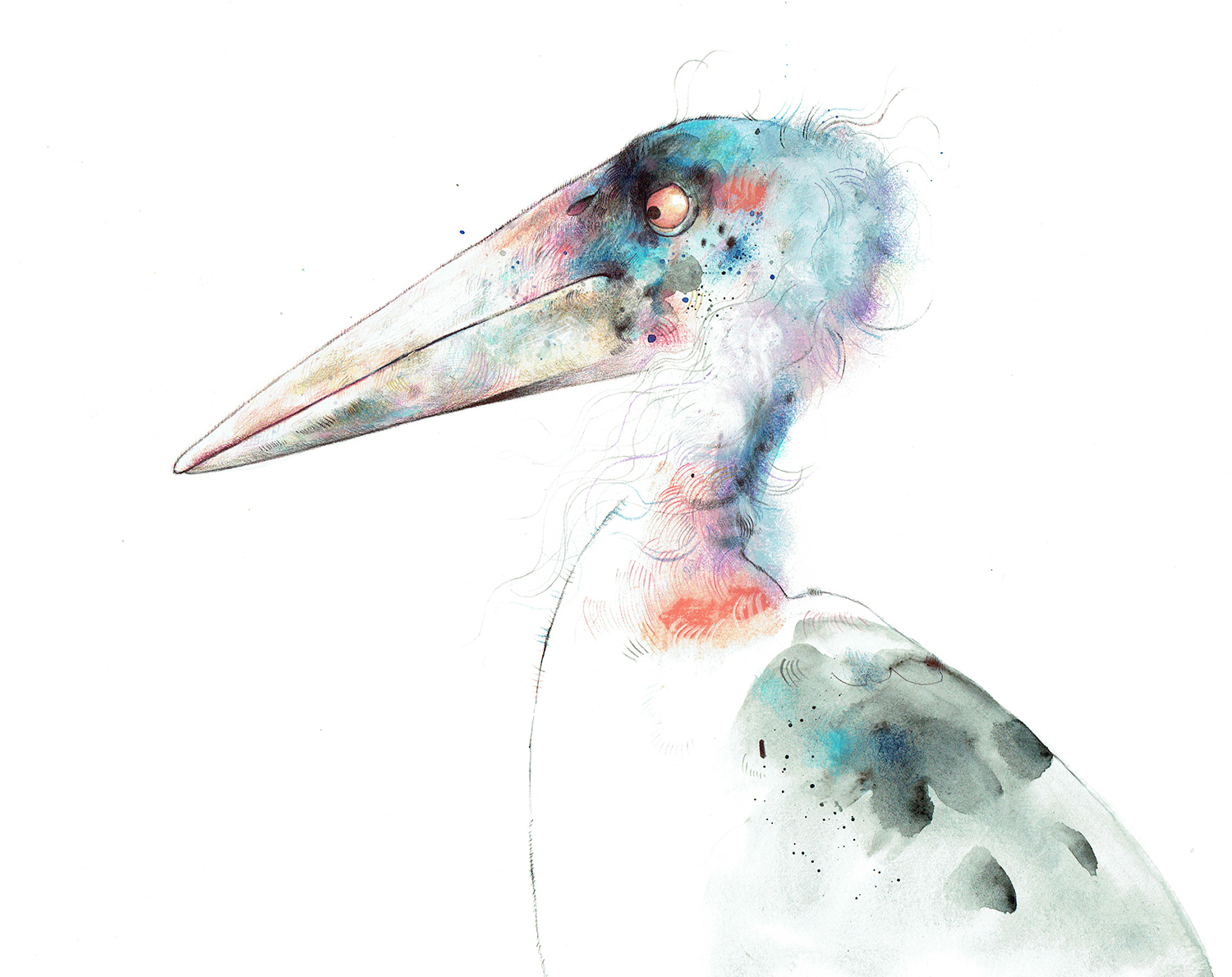 Marabou stork for my book
Wood Warbler
Flamingos
Observational drawing of partridges